.
We live in a world where more and more pets are suffering from obesity. Overweight pets can have serious health consequences. It can lead to heart disease, diabetes, and joint problems to name a few.
There are many weight management pet foods on the market to help your pet lose weight, but they contain fillers that provide no nutritional benefit to your pet and could potentially cause health issues. Some of the most common fillers in reduced calorie brands are
rice hulls, soybean hulls, beet pulp and peanut hulls. If your pet has a sensitive digestive tract these ingredients can be very problematic. Moreover they are often low in protein and high in carbohydrates making pets hungrier. Finally they frequently contain grains which are pro-inflammatory and can make your pet itchy. Before feeding reduced calorie cat or dog food, review the ingredients.
Here is just one example of some of the first few ingredients in a brand-name reduced calorie dog food: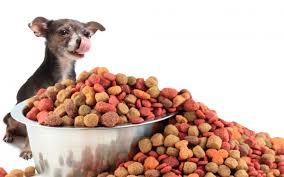 Ground Whole Grain Corn, Chicken By-Product Meal (Source of Chondroitin Sulfate and Glucosamine), Ground Whole Grain Sorghum, Ground Whole Grain Barley, Chicken, Dried Beet Pulp.....
Instead, you can help your pet lose weight by feeding your pet a high quality, high-protein food mixed with nutrient rich sources of natural fiber such as green vegetables and pumpkin. Feeding several times a day will also help to regulate your pet's blood sugar. Many pets love these low-calorie options. Before choosing a "diet" food, ask these questions: Is the ingredient safe for my pet and is it nutritious for my pet?
For more tips on how to help your pet lose weight, please click here.