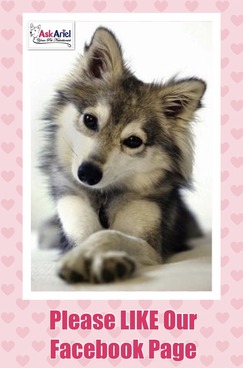 Do you believe that a healthy diet can make a difference? Have you ever used a natural supplement or treatment for your pet that helped? We know you get MANY requests but if you can take just a minute to like our
Facebook page ,
you will be helping other
pet owners with sick pets to have hope and awareness that holistic pet care can change their pet's life.
--With Thanks, Your Team At Ask Ariel