Does your dog suffer from Diabetes,

Pancreatitis

,

Kidney Disease

,

Heart Disease

or

Cancer

? What if you could find one supplement that could help all these diseases AND aid in the natural aging process? Well there is one...Resveratrol For Dogs.
Ask Ariel's

Resveratrol for Dogs

is a very special product, and is a very high quality resveratrol which has provided exciting results. It gives senior dogs energy, is helpful for autoimmune conditions and cardiovascular disease. Resveratrol For Dogs has been shown to be an effective anti-inflammatory, antioxidant with cancer fighting potential. Resveratrol for Dogs is made from the Japanese Knotweed plant and combined with a powerful flavoanoid quercetin for added absorption and potency. Resveratrol has been researched heavily because it is thought to improve longevity and provide important cancer protection.
Resveratrol and Cancer Protection
It is estimated that more than 50% of dogs over the age of ten will develop some form of cancer. Although research is still ongoing to determine the full benefits of Resveratrol on cancer, the National Cancer Institute has found that Resveratrol can reduce tumor growth in animals by affecting the cancer process in all three phases: tumor initiation, promotion and progression/suppression. However, it is important to note that while Resveratrol may be helpful for cancer protection and support, it cannot eradicate cancer from your pet.
Greta
"Thrilled to have had ONE additional year… Last year, I was informed that my girl, Greta who is closest to me, sleeps by my side, accompanies me most anywhere, etc. had two to four weeks to live at the most…I was told she had inoperable liver cancer that had already spread to her lungs and was quite widespread. I was shocked and devastated that my girl that I had taken special care of since she was about 1 years old was now going to leave way before I had hoped… Barely being able to comprehend the bad news, I prepared for the few weeks with her. I contacted Susan Davis of Ask Ariel (animal nutritionist) who recommended the necessary supplements to wage WAR and give it a good fight. …And now we have surpassed the ONE YEAR mark!!! Rhonda H- California
Products Greta Used: Resveratrol for Dogs, Amazing Omegas, Liver & Gallbadder Support, Lypozyme and Power Probiotic for Pets.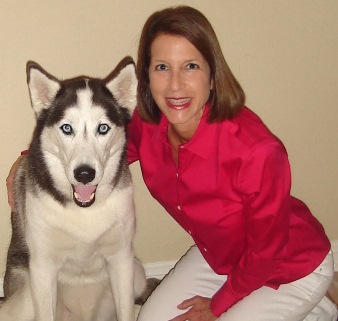 Pet Nutritionist Susan Blake Davis and Her Rescue Dog Legend
Join us now on Instagram! Be sure to follow @Ask.Ariel for cute pet pictures, videos, exclusive and pet health tips. www.instagram.com/ask.ariel